An update on one of our Google summer of code projects: Service Discovery for Freimap. Stefano Pilla from Ninux.org is working on the project. We have widened the project a bit. He is now also working on porting freimap to IDE like
Netbeans. This will make it easier in the future to implement new graphic map views.
Service Discovery works fine and at the moment Stefano is testing a prototype and working already on documentation. During the project he got in touch with the creator of JmDNS, Rick Blair. JmDNS is an implementation of mdns for Java. He also started an exchange with the creator of JXMapKit
(SwingLabs – Josh) that is the new kind of map for freimap that we want
to use with Openstreetmap.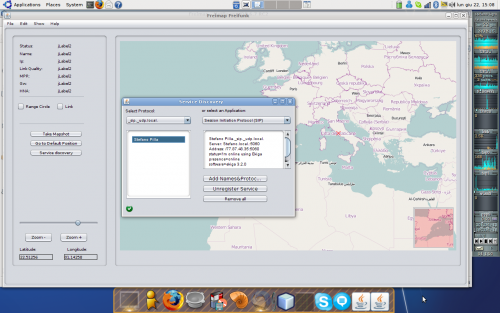 screenshot of the "new freimap"
An important mentor for this project is Alx Morlang from Freifunk in Berlin. Thank you! And our friends from Ninux namely – Saverio, Claudio and all of the team. Service Discovery will be tested first in the freifunk ninux network in Rome during the upcoming weeks with mdns.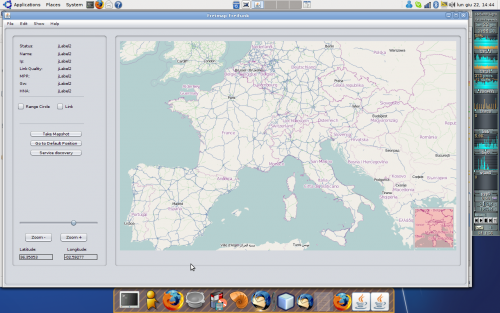 screenshot of the "new freimap"