In this last report of what was done during the Google Summer of Code I want to review the tasks done, the pending and the new tasks that arose from what was done.
The main goal was to have a ground routing configuration page in Lime-app (simple GUI for Libremesh router management). This main  goal was achieved.
Currently there are two pull-request modules that incorporate this functionality, both in the view (https://github.com/libremesh/lime-app/pull/153) and in the ubus modules (https://github.com/libremesh/lime-packages-ui/pull/20).
In addition, the interface is translated into English and Spanish and incorporated into the wikitransalte scheme that uses libremesh.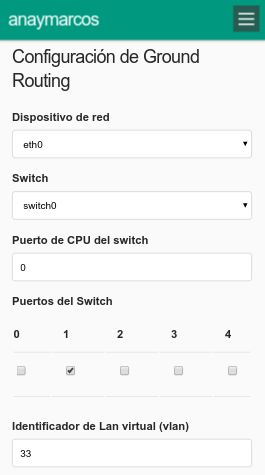 Unsuccessful goals
I had set myself the extra goal of designing the same user interface for LuCi, which unfortunately I didn't get to implement.
To do
In the interface you can configure a single link (link1), the job that remains to be done is to save multiple links and edit them one by one. It doesn't mean a great job and I'll continue it until I do.
Another pending task is to program the administrative pages to be hidden from the menu until the administrator logs in, this is something related to the lime-app design and must be solved. The average user of libremesh does not need to make use of ground routing and therefore displaying it in the menu would only generate confusion and possibly configuration errors.
Acknowledgements
I want in this last post to thank the Freifunk community, the LibreMesh team and especially Gio for his work as a mentor, he was always there to answer my questions and concerns. Finally, I would like to thank Google Summer of Code for its efforts during all these years and for its commitment to the development of open source software. Thank you very much, everyone.